Regular price
Sale price
$75.00 USD
Unit price
per
Sale
Sold out
WHAT'S IN "SUBSCRIBE FOR A HAPPY LIFE"?
5-7% Instant Discount
Fixed Price in Long-term
Scheduled Shipping
Free Storage
WHO SHOULD "SUBSCRIBE FOR A HAPPY LIFE"?

✓ Want to save inventories cost during crazily inflation?

✓ Big dreams but small storage? We've got you covered.

✓ Save time with scheduled-delivery, no more repetitive calls & manual payment.

✓ Enjoy instant discounts hassle-free. Join us for a happier life.
SHIPPING TIME-LINE

We can't wait to get your order processed and shipped out to you!!!
+ MB, ON, QC : 1-3 business days.
+ AB, BC : 2-4 business days.
+ Other provinces: 2-5 business days.
+ USA: 5-7 business days.

For more information on shipping and delivery estimates, check out HERE!
View full details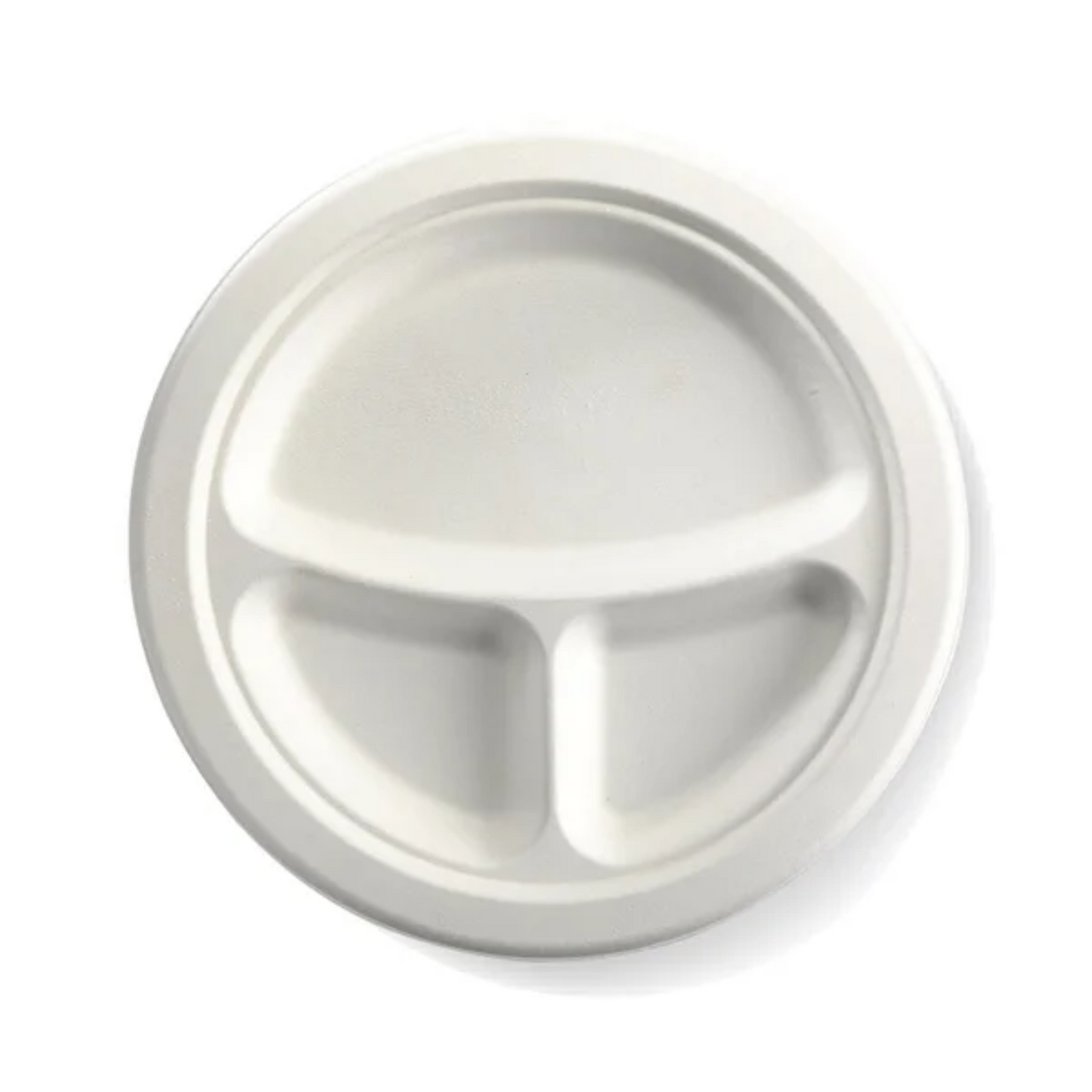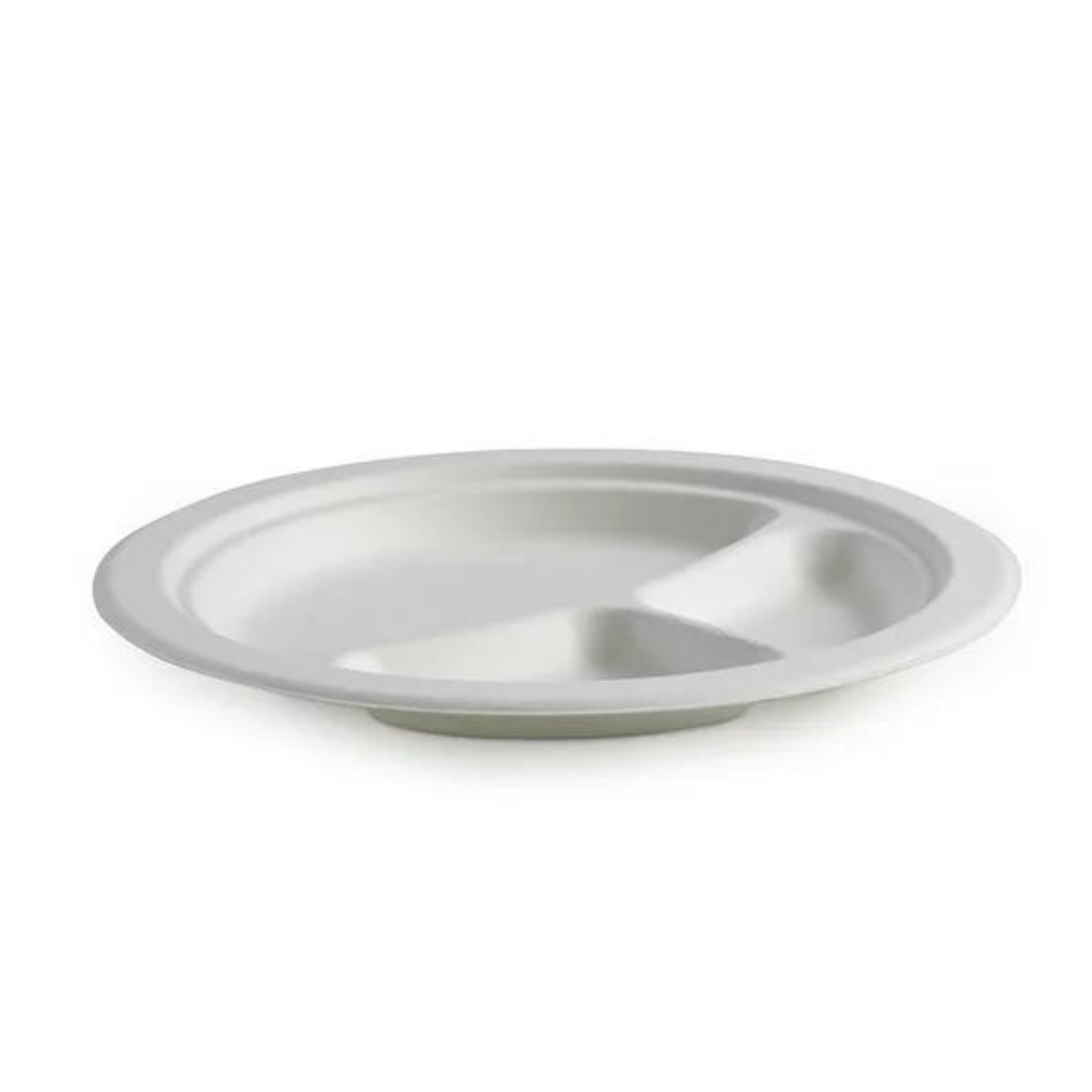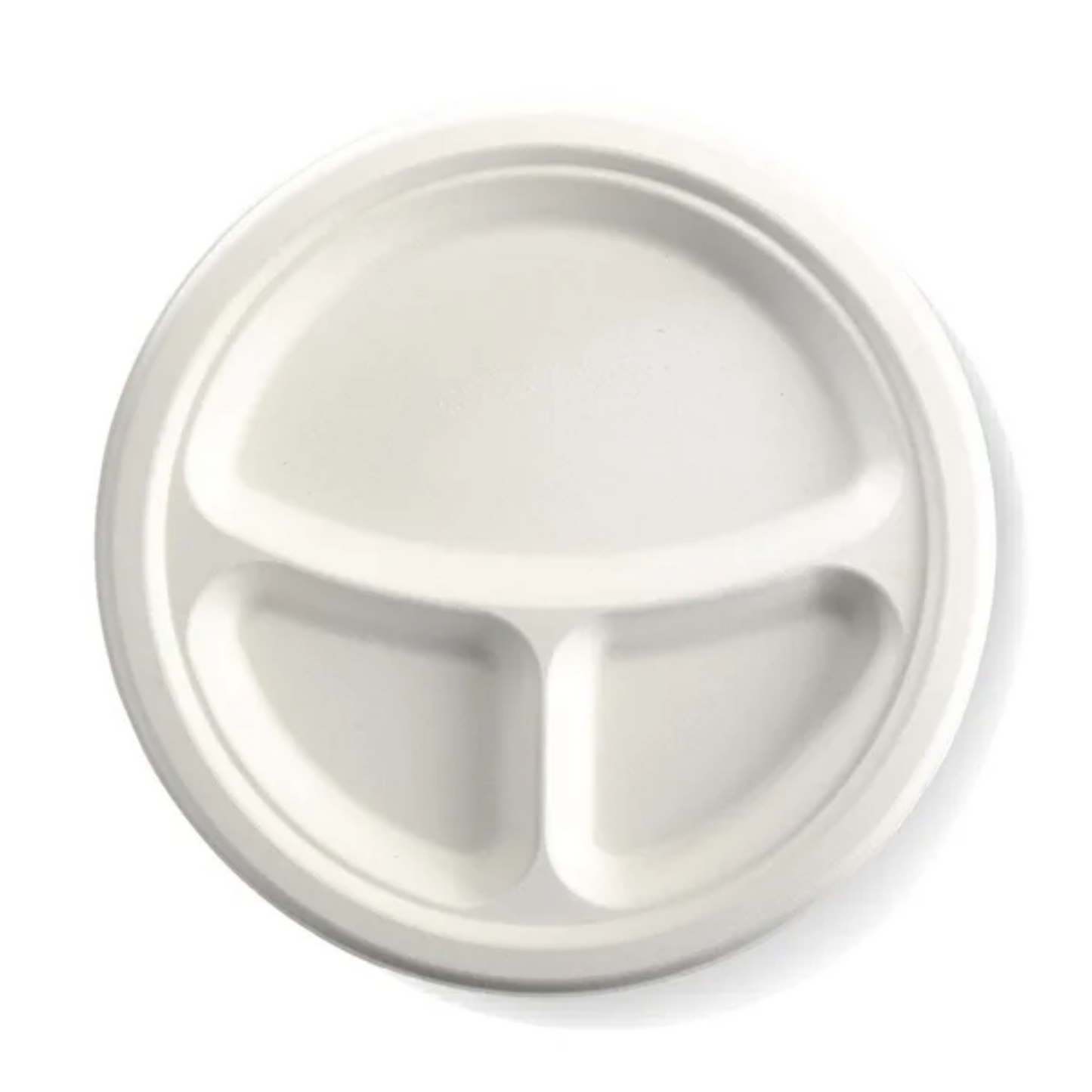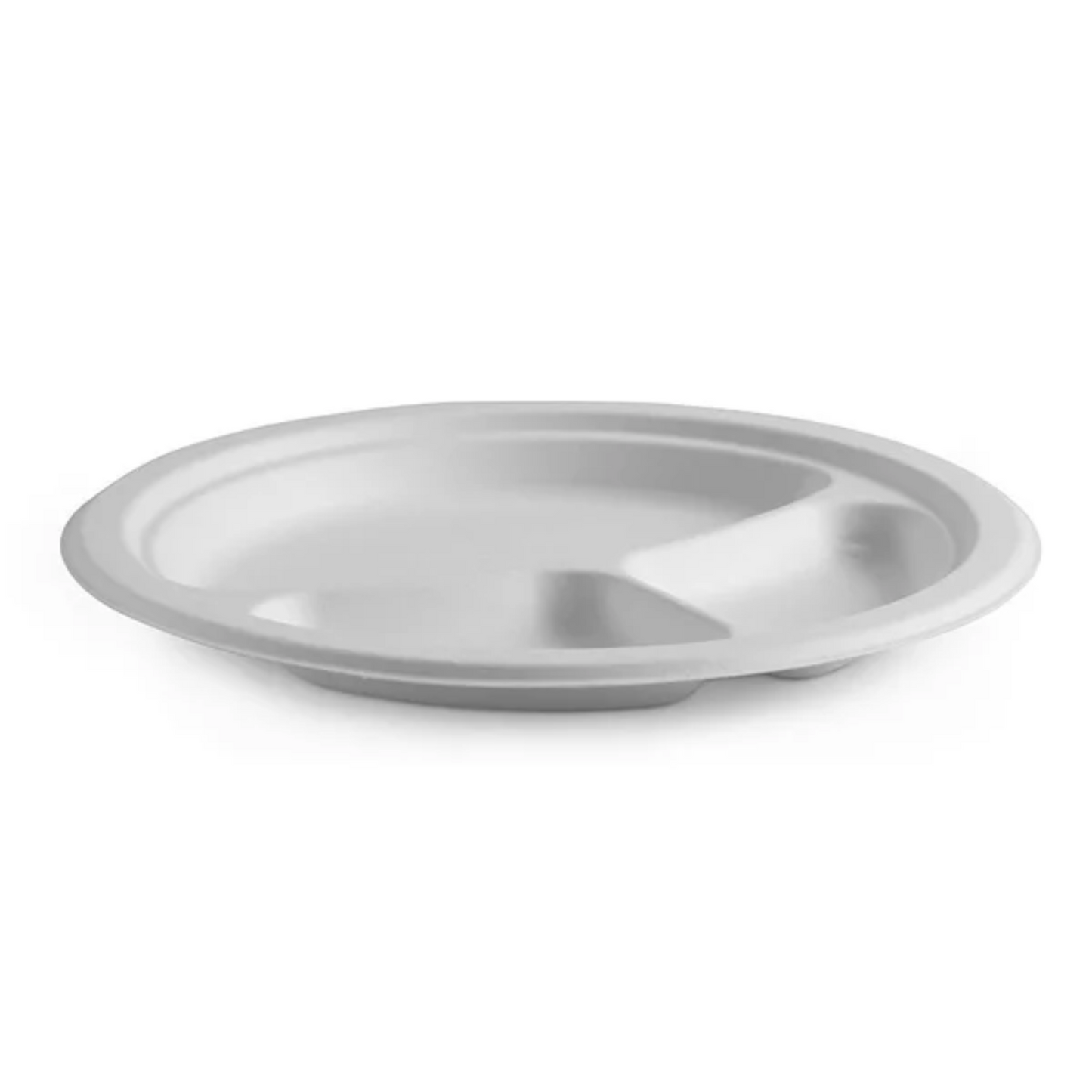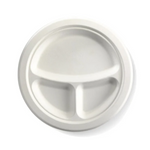 Compostable 3 Compartment Round Plates Full Size (9/10 inches) Wholesale
Are you searching for cost-effective solutions for your factory's food service? KimEcopak's Compartment Round Plates Full size (9/10 inches) are offered in large quantities at affordable prices, ensuring environmentally friendly and cost-saving for your business without compromising quality.

Free logo printing when ordering a minimum quantity of 50,000 pieces
Why should you choose "Compostable 3 Compartment Bassage Plates"?
Our 3 compartment plates are the perfect choice for factories, employee canteen which is looking for a cost-effective solution. When ordering these plates in bulk at KimEcopak, you can save up to 50% on costs and have no worry about interrupting supply.

Bassage plates are excellent alternatives to plastic or foam plates because they can break down naturally over time, reducing environmental pollution.

These plates are designed to serve both hot and cold items. They are microwave oven-friendly, refrigerator and freezer-friendly.

The three compartments help you serve a complete meal on a single plate, keep different food items from mixing together, and prevent flavors from blending.
Compostable 3-Compartment Sugarcane Fiber Plates Details
Disposable 3 Compartments Plates Material
These disposable plates are made from recycled/repurposed sugarcane pulp - the fibrous residue left over after extracting the juice from sugarcane stalks. 
Biodegradable 3-Compartment Round Plates Application
Ideal for serving in factories, industrial facilities, staff canteens, school cafeterias, or hospitals,...

They can be used for hot and cold food
Eco Compostable Dinner Plates Benefits and Features
Eco-friendly: Disposable sugarcane fiber plates are crafted from sugarcane residue, which is an eco-friendly substitute for plastic and styrofoam because they are biodegradable and compostable. By using sugarcane fiber plates, you can contribute to reducing our reliance on non-biodegradable materials, minimizing plastic waste, and protecting the environment.
Waterproof and oil-resistant: The water resistance and oil resistance of sugarcane fiber plates ensure that they maintain their structural integrity and prevent any leakage or seepage. They can hold various food items, including liquid-based dishes, hot meals, and cold food items.
Microwavable & Freezer-Safe: You can simply reheat meals on sugarcane fiber plates without having to transfer them to another dish because they are microwave-safe. Additionally, you may preserve leftovers or make meals ahead due to their freezer-safe.
Non-Toxic and Safe: These plates are free from harmful chemicals like BPA (bisphenol A) and phthalates, which can leach into food and pose health risks.
Food Separation: 3-compartment round plant fiber plate allows for the segregation of different types of food such as vegetables, meat, and starch. In addition, this plate ensures that each person is provided with the essential components of a balanced meal.
Eco-friendly Sugarcane Fiber Plates Specifications
Product dimension:
Based Materials

Sugarcane fiber

Lining/Coating

None

Size - Dimension (LxW)

9 inches - 225 x 225 MM

10 inches - 260 x 260 MM

Number of Compartments

3 Compartments

Color

White

Shape

Round

Quantity Per Case

1000

Special Features

Microwavable & Freezer-Safe 

Product Applications

Various food items like rice, soups, sauces, meat, vegetables, and other liquid-based foods,...

Market Applications

Factories, Hospitals, Schools, Employee canteens...

Use

Hot, cold, wet and dry food

Compostable

Home compostable

Breakdown time

3 - 6 months depending on composting conditions.

Custom Logo

MOQ 50.000 /100.000 pcs for custom Logo.

CLICK HERE for Pricing on Custom Logo.
How to buy Disposable 3 Compartment Round Plates? 
Ready to say goodbye to single-use plastics and save budget? Click HERE to order KimEcopak's 3 Compartment Sugarcane Fiber Plates.
>> Click HERE to order 23cm/9" Compostable 3 Compartment Round Sugarcane Fiber Plates
>> Click HERE to order 25cm / 10" 3 Compartment Round Plant Fibre Plate
Delivery Timeline:
Our typical processing time is 1-5 business days.
We're excited to get your order processed and shipped out to you with the reference timeline below: 
MB: 1-2 business days.

ON, QC, AB: 2-4 business days.

Other provinces: 3-5 business days.

USA: 5-7 business days.
The government of Canada banned single-use plastics
KimEcopak's compostable 3-compartment sugarcane fiber plates are environment-friendly, compostable, and biodegradable, making them an eco-friendly and responsible choice for your business. 
Enhance Your Branding
Our Compostable 3 Compartment Round Plates can be customized with your branding or logo, elevating your brand's visibility and leaving a lasting impression on customers.
REQUEST CUSTOM LOGO ORDER? CLICK HERE.
HOW DOES "SUBSCRIBE FOR A HAPPY LIFE" WORK?
STEP 1 | SELECT PRODUCTS
✓ CHOOSE PRODUCTS IN "SHOP".
✓ CHECK PRODUCTS INFOR.
✓ CHOOSE QUANTITY.
STEP 2 | SUBSCRIBE
✓ SUBSCRIBE FOR A HAPPY LIFE(*)
✓ SCHEDULE DELIVERY
✓ ADD TO CART.
STEP 3 | ORDER & RELAX
✓ CHECK-OUT & PAY.
✓ RELAX & HAVE PRODUCT DELIVERED TO YOUR DOOR AS SCHEDULED.
HOW DOES "SUBSCRIBE FOR A HAPPY LIFE" HELPS?
As a valued "Long-Term Business Partners(*), you'll also have access to exclusive perks and savings, including:
✓
6 months fixed-price
✓ Instant
5-7% OFF
✓ Free storage and scheduled shipping
✓ Flexible delivery and cancellation options
✓ No minimum order requirements
(*) Long-term business partner means, aka "Subscribe for a Happy Life" means ordering with our subscription for >3 continuous subscriptions, for a bi-weekly/monthly scheduled-shipping, with free storage, quantity discount & delivery options. Subscription is available on selected products. T&C applies.
Simplifies the long and frustrating shopping process with less than 5 minutes shopping & access all benefits of: fixed-price in long-term, always in-stock, saving your money & saving you tons of times for important tasks, like...business strategy. Stop worry & Start saving!
With KimEcopak, you're ready for no matter what comes next...
LEARN MORE about
"Subscribe for a Happy Life
will benefits your business
"HERE!
WHY SUSTAINABLE FOOD PACKAGING IS IMPORTANT?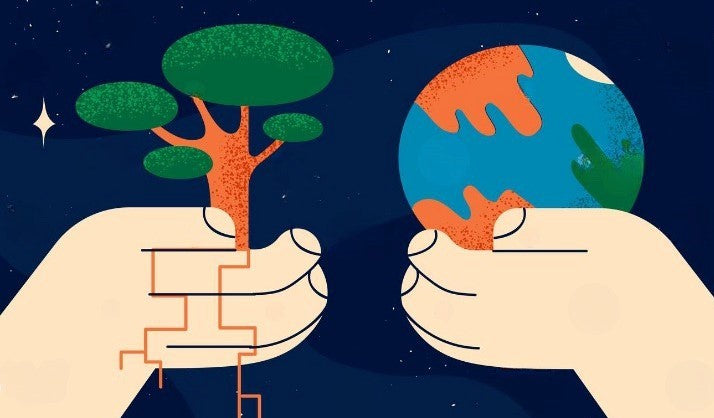 Choosing a selection results in a full page refresh.
Opens in a new window.