Regular price
$21,157.00 USD
Regular price
Sale price
$21,157.00 USD
Unit price
per
Sale
Sold out
Uploaded file:
WHY CHOOSE KIMECOPAK FOR CUSTOM-LOGO PRODUCTS?
Biz Branding Boost
FREE Shipping
ZERO Plate Fee & Costs Savings
FREE Design Support
PRE-PRODUCTION & DELIVERY TIME-LINE

We're excited to work on your custom printing project!

A standard lead time for these products is 6-8 weeks from the final design approval.

Express Air-shipping applied to Cutlery Collection & Shopping Bag, with total lead time is about between 3-4 weeks from the final design approval.

We'll keep you informed every step of the way & only start bulk production upon your final confirmation.

For more information on production and delivery estimated time-line for Pre-Order with Custom Logo, click HERE!
FAQs (LOGO DESIGN & APPROVAL)

Is there any extra FEE for Logo Design or Plate Charge?

NOPE. Our Quote is exactly what you will need to pay, with NO extra cost.

KimECopak's Unit Price included FREE design support, FREE Shipping & NO extra plate costs already. (excepted marked as "No logo")

For more questions about Pre-Order with Custom Logo, click HERE!
View full details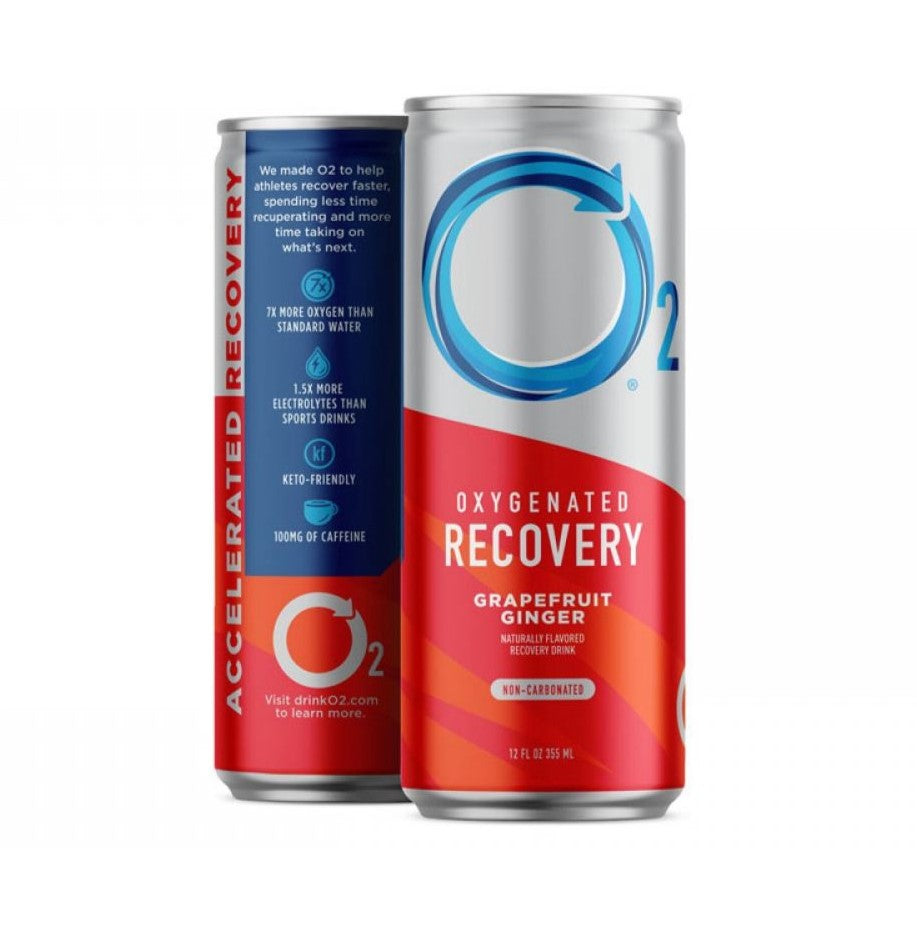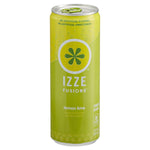 Aluminum Cans Beer Wholesale | SLEEK
Looking for a way to give your craft beer brand a fresh, modern twist? Our SLEEK Aluminum Cans Beer are here to provide that contemporary edge. These cans offer a unique and trendy packaging solution that can make your craft brews stand out from the rest. Their slender, taller design is an instant eye-catcher, making them perfect for those who appreciate stylish presentations.

What is the different of 

Sleek Aluminum Cans Beer?
Special Brews, Special Cans
If you have specialty beers, limited editions, or seasonal brews in your lineup, the Sleek Style cans are ideal. Use these cans to differentiate your unique offerings from your standard lineup. The sleek design adds an element of exclusivity, enticing customers to explore your special releases and exciting brews.
On-the-Go Enjoyment
The Sleek Style isn't just about looks; it also offers practicality. These cans are designed for convenient portability, making them perfect for outdoor events, parties, and on-the-go consumption. Now, your customers can enjoy your beer wherever they please, enhancing their drinking experience.
Why Pre-Order Your Sleek Aluminum Cans Beer?
Guaranteed Supply
By pre-ordering our Sleek Aluminum Cans, you secure your supply ahead of time. With increasing demand for unique packaging solutions like the Sleek Style, pre-ordering ensures that you won't miss out. Your supply is guaranteed, even when these cans are in high demand.
Exclusive Appearance
Pre-ordering these cans allows you to present your beers in a modern and stylish manner. You'll be one of the first to feature your brews in the Sleek Style, offering your customers an exclusive appearance that sets your brand apart.
Cost-Effective Investment
Pre-ordering with KimEcopak means securing cost-effective pricing. When you place your order in advance, you can enjoy the best pricing for these trendy cans. Our direct partnership with the manufacturer ensures the best quality at an affordable rate.
Why Choose Sleek Aluminum Cans Beer?
Craft Your Brand's Image
Our Sleek Style aluminum beer cans add an extra layer of uniqueness to your brand's image. Whether you're launching new brews or presenting your current offerings in a different light, the Sleek Style cans will make your brand look and feel exclusive and attractive.
Sustainability with Style
You get to enjoy all the eco-friendly advantages of aluminum while keeping your brand's image stylish and appealing. These cans are recyclable and environmentally friendly, aligning with sustainability goals and adding a green touch to your brand's portfolio.
Why Buy Your Sleek Aluminum Cans Beer from KimEcopak?
Direct Manufacturer Partnership
At KimEcopak, we are a direct partner with the manufacturer. This direct connection ensures that you not only receive the best quality Sleek Aluminum Beer Cans but also benefit from the most cost-effective pricing in the market.
Easy Customization
Just like our standard aluminum beer cans, our Sleek Style version is customizable with your brand's logo. This personal touch ensures your brand remains memorable and helps cultivate a strong and loyal customer base.
Pioneering Sustainability
KimEcopak is committed to providing sustainable packaging solutions. With our Sleek Aluminum Beer Cans, we are contributing to a greener future while offering an aesthetically pleasing and convenient package to your customers. 
Product Dimensions
| | | | | |
| --- | --- | --- | --- | --- |
| TYPE | SIZE | HEIGHT | DIA | LID SIZE |
| Sleek | 200ml | 95.63±0.38mm | 204 (57.4mm) | 202(52.4±0.25mm) |
| Sleek | 250ml | 115.00±0.38mm | 204 (57.4mm) | 202(52.4±0.25mm) |
| Sleek | 310ml | 138.56±0.38mm | 204 (57.4mm) | 202(52.4±0.25mm) |
| Sleek | 330ml | 146.05±0.38mm | 204 (57.4mm) | 202(52.4±0.25mm) |
| Sleek | 355ml | 156.60±0.38mm | 204 (57.4mm) | 202(52.4±0.25mm) |
Delivery time
This is a Pre-Order Product which will typically take between 6-8 weeks for delivery & another 3-4 weeks for production.
Promotional program
Special Offer for Manufacturers offering >3 containers or long-term partner distributors. Submit Enquire Form HERE, if you would love to connect & become our partner.
Elevate your brand with the Sleek Aluminum Beer Cans. Stand out in the craft beer market with unique packaging solutions that offer style, quality, and sustainability. Place your pre-order now with KimEcopak and be one of the pioneers in presenting your craft brews with a modern twist.
Invest in modernity and secure your Sleek Aluminum Cans Beer today! 
STEP 1 - ORDER

OPT #1 | ORDER ONLINE DIRECTLY ON WEBSITE: Easily purchase the desired product and quantity on our website, and simply add them to your cart. At the checkout, choose one of our accepted payment methods such as credit cards, wire transfers, or e-transfers or business cheque, to complete the transaction. Once the payment is confirmed, our team will reach out to you within 1 business day to confirm your logo design and provide a final production timeline. It's fast, secure, and hassle-free!
OR

OPT #2 | ORDER BY REQUEST A QUOTE ENQUIRY: If you have specific design and size requirements for your custom logo needs, you can choose to request a Quote Enquiry. Our team will work closely with you to provide a customized quote that meets your needs. Our listed pricing is based on standard requirements (1 color, 1 side & regular printing), but we can provide you with a personalized quote to match your design and size requirements.
Once the quote is approved and payment is received, we'll contact you to confirm your logo design and provide you with a final production timeline.
Due to a shortage of staffs & also suppliers' chain, it may take us a little longer than usual. Please don't worry, we're doing everything we can to get you the best possible price, and we'll be in touch within 2-7 business days.

STEP 2 | SUBMIT LOGO: LOGO is preferred in vector format as .jpg, .png or high resolution .pdf file. All texts must be outlined.
STEP 3 | DESIGN APPROVAL: Our team will provide a final design based on your LOGO & requirements. You'll need to final approve the design before production begins.
STEP 4 | PAYMENT: Payment is accepted by business cheque, wire-transfer, e-transfer, or most major credit cards. Once payment is received, we'll begin production. 
STEP 5 | PRODUCTION: Our regular lead time for custom printing products is 8 - 12 weeks from the final approved design. If you've requested custom or special size/design, extra processing time will be applied on top of the regular production process.
STEP 6 | SHIPPING/STORAGE: We offer free storage for up to 30 days at our Manitoba Warehouse and Ontario Warehouse if you don't have enough space to store the whole bulk-order. However, there will be a small extra charge for shipping of the remaining products to your delivery address. Once your products are ready for shipping, we'll notify you of the shipment details.