Regular price
$1,868.00 USD
Regular price
Sale price
$1,868.00 USD
Unit price
per
Sale
Sold out
Uploaded file:
WHY CHOOSE KIMECOPAK FOR CUSTOM-LOGO PRODUCTS?
Biz Branding Boost
FREE Shipping
ZERO Plate Fee & Costs Savings
FREE Design Support
PRE-PRODUCTION & DELIVERY TIME-LINE

We're excited to work on your custom printing project!

A standard lead time for these products is 6-8 weeks from the final design approval.

Express Air-shipping applied to Cutlery Collection & Shopping Bag, with total lead time is about between 3-4 weeks from the final design approval.

We'll keep you informed every step of the way & only start bulk production upon your final confirmation.

For more information on production and delivery estimated time-line for Pre-Order with Custom Logo, click HERE!
FAQs (LOGO DESIGN & APPROVAL)

Is there any extra FEE for Logo Design or Plate Charge?

NOPE. Our Quote is exactly what you will need to pay, with NO extra cost.

KimECopak's Unit Price included FREE design support, FREE Shipping & NO extra plate costs already. (excepted marked as "No logo")

For more questions about Pre-Order with Custom Logo, click HERE!
View full details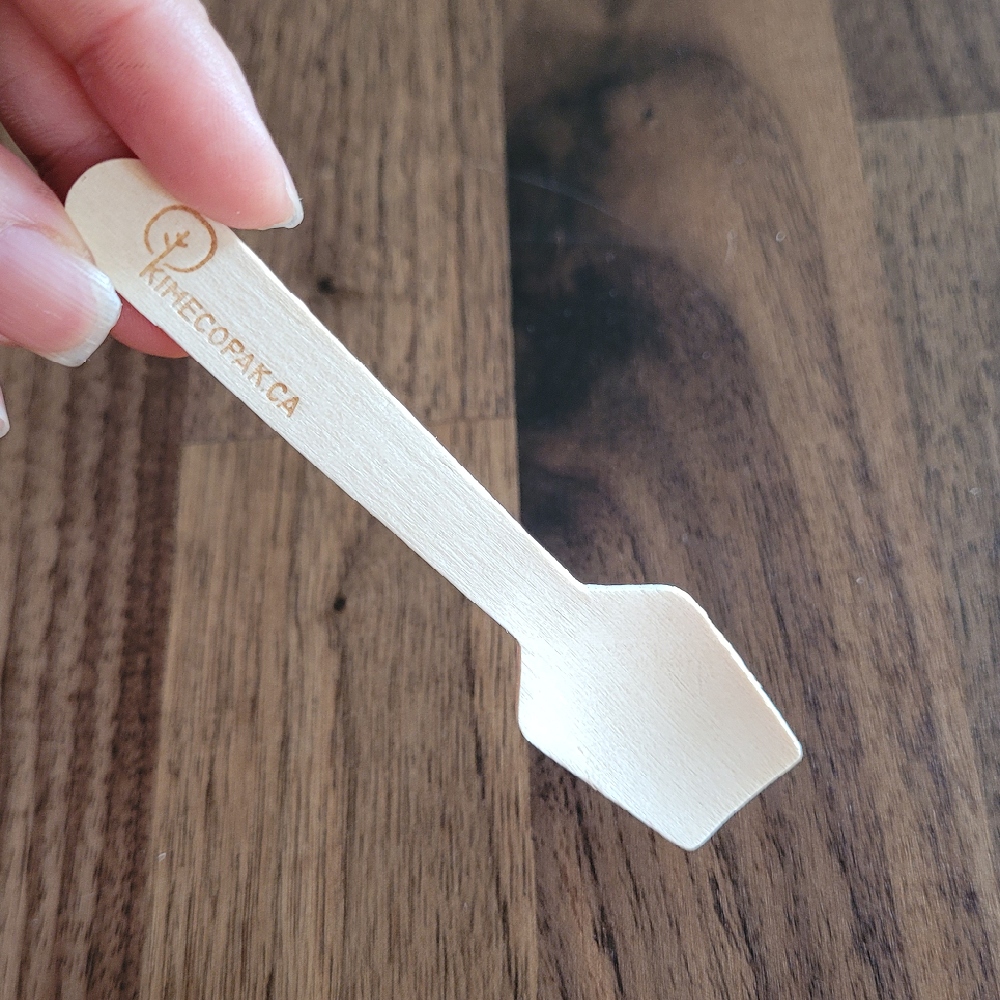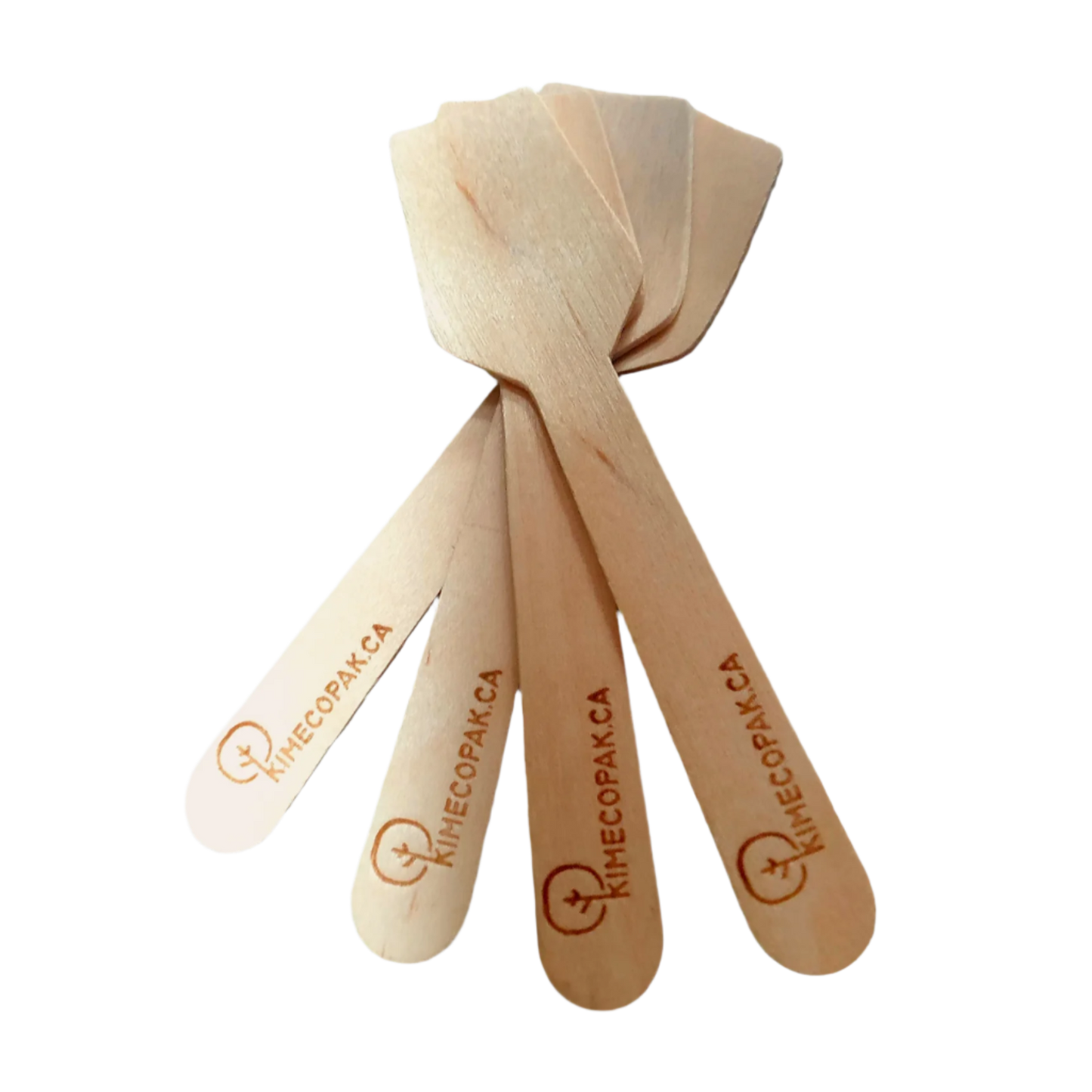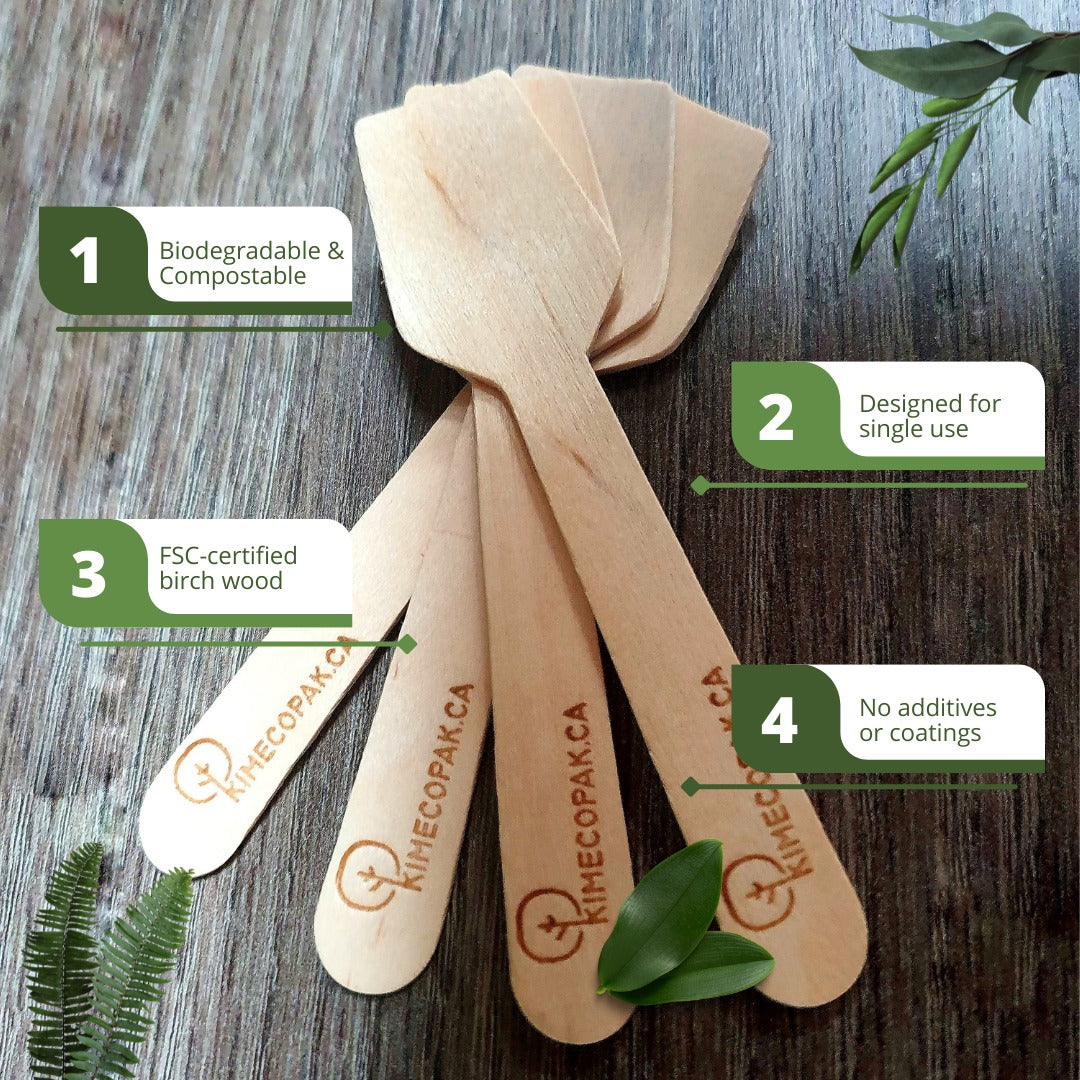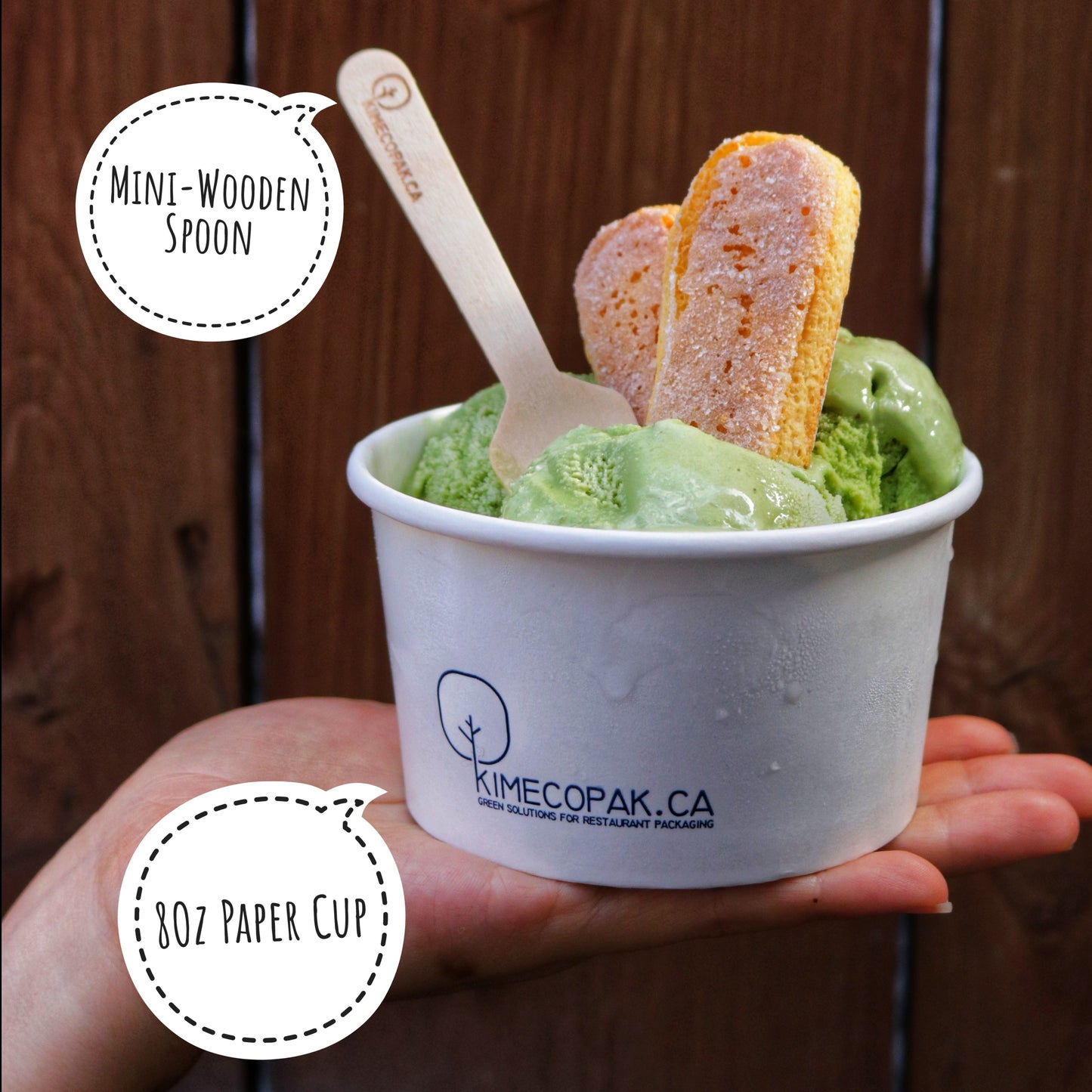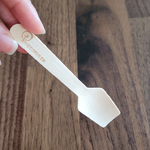 Mini Wooden Spoon | 3.75" | Wholesale | Custom Logo & MOQ
Mini Wooden Spoon | 3.75" | Wholesale | Custom Logo & MOQ
Operating an restaurants in Canada is a challenge so having it well-branding so you can attract more royally customers is a MUST.
One of the best branding solution is having your food packaging printed with your LOGO, this method is called passive-branding, since customers need to love-at-first-sight with your Food Box first and then seeing the food inside.
No matter you are traditional or fusion style, having your LOGO printed in food box, drink cup or simply engraving your logo into small items like Wooden Cutlery will turn your Shop into symbols of your business's pride and trustable image.
When businesses and customers feel good about every part of a product, including eco-friendly packaging, they're more likely to have long relationships with your shops.
 Simply Order Mini-Wooden Spoon HERE & start testing!!!
Features & Specifications of Burger Packaging:
MOQ: 
50,000 Pcs 
Quantity
10,000 Pcs/Case
Length x Width

Length: 3.75''

Width: 1'' 

(You can request a Custom Size with certain MOQ)

Material

Wooden

Coating

NO

Color

Natural Wooden

Logo 

Engraving 

Features
Back-yard Compostable/ Freezer 

Safe

Style

Dessert Spoon/ Tasting Spoon

Lead time: 
6-8 weeks, from the final confirm on Design.
Logo Engraving fee
FREE Logo for MOQ >50,000 PCs
STEP 1 - ORDER

OPT #1 | ORDER ONLINE DIRECTLY ON WEBSITE: Easily purchase the desired product and quantity on our website, and simply add them to your cart. At the checkout, choose one of our accepted payment methods such as credit cards, wire transfers, or e-transfers or business cheque, to complete the transaction. Once the payment is confirmed, our team will reach out to you within 1 business day to confirm your logo design and provide a final production timeline. It's fast, secure, and hassle-free!
OR

OPT #2 | ORDER BY REQUEST A QUOTE ENQUIRY: If you have specific design and size requirements for your custom logo needs, you can choose to request a Quote Enquiry. Our team will work closely with you to provide a customized quote that meets your needs. Our listed pricing is based on standard requirements (1 color, 1 side & regular printing), but we can provide you with a personalized quote to match your design and size requirements.
Once the quote is approved and payment is received, we'll contact you to confirm your logo design and provide you with a final production timeline.
Due to a shortage of staffs & also suppliers' chain, it may take us a little longer than usual. Please don't worry, we're doing everything we can to get you the best possible price, and we'll be in touch within 2-7 business days.

STEP 2 | SUBMIT LOGO: LOGO is preferred in vector format as .jpg, .png or high resolution .pdf file. All texts must be outlined.
STEP 3 | DESIGN APPROVAL: Our team will provide a final design based on your LOGO & requirements. You'll need to final approve the design before production begins.
STEP 4 | PAYMENT: Payment is accepted by business cheque, wire-transfer, e-transfer, or most major credit cards. Once payment is received, we'll begin production. 
STEP 5 | PRODUCTION: Our regular lead time for custom printing products is 8 - 12 weeks from the final approved design. If you've requested custom or special size/design, extra processing time will be applied on top of the regular production process.
STEP 6 | SHIPPING/STORAGE: We offer free storage for up to 30 days at our Manitoba Warehouse and Ontario Warehouse if you don't have enough space to store the whole bulk-order. However, there will be a small extra charge for shipping of the remaining products to your delivery address. Once your products are ready for shipping, we'll notify you of the shipment details.