Regular price
Sale price
$37.00 USD
Unit price
per
Sale
Sold out
READY TO GO GREEN WITH OUR FULL CASE FOR SAVING?
Click Here !
WHAT'S IN "SUBSCRIBE FOR A HAPPY LIFE"?
5-7% Instant Discount
Fixed Price in Long-term
Scheduled Shipping
Free Storage
How much I save with a Subscriptions of 3 Cases/month(*)?
| Subscriptions Order | Discount | Total Saving |
| --- | --- | --- |
| 2 Subscriptions | 5% off | $5.55 |
| 3 Subscriptions | 5% off | $11.10 |
| 4 Subscriptions | 5% off | $16.65 |
| 5 Subscriptions | 5% off | $22.20 |
| After 6 Subscriptions | 7% off | $35.52 |
(*) 3 Cases/Month is an esimated monthly volume for a restaurant with 50% take-out
WHO SHOULD "SUBSCRIBE FOR A HAPPY LIFE"?

✓ Want to save inventories cost during crazily inflation?

✓ Big dreams but small storage? We've got you covered.

✓ Save time with scheduled-delivery, no more repetitive calls & manual payment.

✓ Enjoy instant discounts hassle-free. Join us for a happier life.
SHIPPING TIME-LINE

We can't wait to get your order processed and shipped out to you!!!
+ MB, ON, QC : 1-3 business days.
+ AB, BC : 2-4 business days.
+ Other provinces: 2-5 business days.
+ USA: 5-7 business days.

For more information on shipping and delivery estimates, check out HERE!
View full details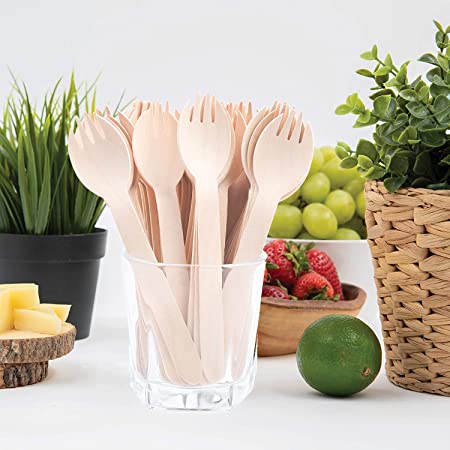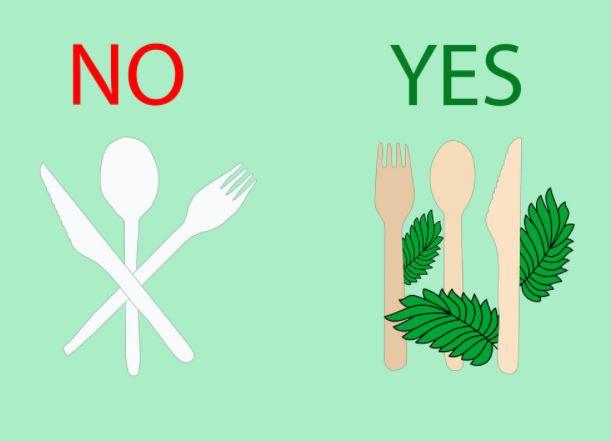 SAMPLE | Wooden Cutlery | 2-in-1 Design | Spoons and Forks | 160mm
SAMPLE |  Wooden Cutlery | 2-in-1 Design | Spoons and Forks 

Introducing KimEcopak's Wooden Sporks - the perfect combination Design of a spoon and fork in a single utensil! Our Wooden Sporks are a sustainable and eco-friendly alternative to standard plastic cutlery.
Here are the benefits of using KimEcopak's Sporks:
Made from high-quality, renewable and biodegradable materials, including birch wood
An affordable option for take-out foods and bulk foodservice use, perfect for birthday parties, picnics, office break rooms, and camping trips
The flat handles make them ideal for customizing with logos, designs, or washi tape for special events or branding purposes
Compostable in one easy step in a backyard, reducing waste and improving soil health
With a length of 160mm, our Sporks are convenient and comfortable to use for any meal or snack
Join the eco-friendly revolution today and switch to KimEcopak's Sporks & make a positive impact on the environment. #kimecopak #ecofriendly #woodensporks #sustainablecutlery #biodegradable #compostable"
Features:
Length

: 160mm

 

(6.3

 

Inches)
Biodegradable & 100% Back Yard Compostable

Designed for single use

FSC-certified birch wood

No additives or coatings have been applied to wood

Great Taste & Zero Waste
HOW DOES "SUBSCRIBE FOR A HAPPY LIFE" WORK?
STEP 1 | SELECT PRODUCTS
✓ CHOOSE PRODUCTS IN "SHOP".
✓ CHECK PRODUCTS INFOR.
✓ CHOOSE QUANTITY.
STEP 2 | SUBSCRIBE
✓ SUBSCRIBE FOR A HAPPY LIFE(*)
✓ SCHEDULE DELIVERY
✓ ADD TO CART.
STEP 3 | ORDER & RELAX
✓ CHECK-OUT & PAY.
✓ RELAX & HAVE PRODUCT DELIVERED TO YOUR DOOR AS SCHEDULED.
HOW DOES "SUBSCRIBE FOR A HAPPY LIFE" HELPS?
As a valued "Long-Term Business Partners(*), you'll also have access to exclusive perks and savings, including:
✓
6 months fixed-price
✓ Instant
5-7% OFF
✓ Free storage and scheduled shipping
✓ Flexible delivery and cancellation options
✓ No minimum order requirements
(*) Long-term business partner means, aka "Subscribe for a Happy Life" means ordering with our subscription for >3 continuous subscriptions, for a bi-weekly/monthly scheduled-shipping, with free storage, quantity discount & delivery options. Subscription is available on selected products. T&C applies.
Simplifies the long and frustrating shopping process with less than 5 minutes shopping & access all benefits of: fixed-price in long-term, always in-stock, saving your money & saving you tons of times for important tasks, like...business strategy. Stop worry & Start saving!
With KimEcopak, you're ready for no matter what comes next...
LEARN MORE about
"Subscribe for a Happy Life
will benefits your business
"HERE!
WHY SUSTAINABLE FOOD PACKAGING IS IMPORTANT?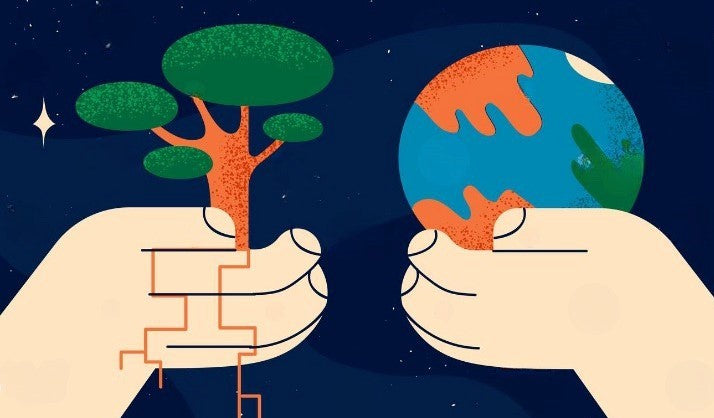 Choosing a selection results in a full page refresh.
Opens in a new window.