Regular price
Sale price
$53.00 USD
Unit price
per
Sale
Sold out
Elevate Your Premium Food with Fancy Bamboo Cutlery?
Click Here !
WHAT'S IN "SUBSCRIBE FOR A HAPPY LIFE"?
5-7% Instant Discount
Fixed Price in Long-term
Scheduled Shipping
Free Storage
How much I save with a Subscriptions of 3 Cases/month(*)?
| Subscriptions Order | Discount | Total Saving |
| --- | --- | --- |
| 2 Subscriptions | 5% off | $7.95 |
| 3 Subscriptions | 5% off | $15.90 |
| 4 Subscriptions | 5% off | $23.85 |
| 5 Subscriptions | 5% off | $31.80 |
| After 6 Subscriptions | 7% off | $50.88 |
(*) 3 Cases/Month is an esimated monthly volume for a restaurant with 50% take-out
WHO SHOULD "SUBSCRIBE FOR A HAPPY LIFE"?

✓ Want to save inventories cost during crazily inflation?

✓ Big dreams but small storage? We've got you covered.

✓ Save time with scheduled-delivery, no more repetitive calls & manual payment.

✓ Enjoy instant discounts hassle-free. Join us for a happier life.
SHIPPING TIME-LINE

We can't wait to get your order processed and shipped out to you!!!
+ MB, ON, QC : 1-3 business days.
+ AB, BC : 2-4 business days.
+ Other provinces: 2-5 business days.
+ USA: 5-7 business days.

For more information on shipping and delivery estimates, check out HERE!
View full details
Disposable Wooden Knives 6.3 Inch
Introducing Kim Ecopak's Disposable Wooden Knives 6.3 inch - a perfect solution for Canada's single-use plastic ban. These knives are specifically designed to meet the requirements of the ban while offering a sustainable and eco-friendly alternative. 
Available in case of 1000 pcs
Are Disposable Wooden Knives Good?
Wooden knives made from sustainable materials are a great substitute for single-use plastic knives. 
These knives are biodegradable and can decompose naturally, helping to minimize their impact on the environment.
KimEcopak's Knives Details
Wooden Knives Material
Made from sustainably sourced wood or reclaimed birch wood, helping to reduce the reliance on non-renewable resources. 
Eco-friendly Disposable Knives Application
Suitable for all sorts of events, from outdoor catering, parties, picnics, and BBQs, to birthday parties, wedding receptions, and corporate events,...
Wooden knives are ideal for cutting or slicing soft foods, such as cakes, pastries, pies, or soft cheeses.
Disposable Wooden Knives 6.3 Inch Advantages
Minimization of environmental pollution: Using wooden knives is an effective way to reduce the risk of plastic pollution and protect our environment, as they can completely biodegrade, leaving no waste behind on our earth.
Safe for customer health: Disposable wooden utensils are free of harmful chemicals such as preservatives, BPA (bisphenol A), and phthalates so they are completely safe for healthy people.
User friendly: KimEcopak's knives are designed in perfect shape and size, featuring a serrated edge to easily cut through a wide range of foods.
Versatile: With a length of 6.3 inches, these knives are suitable for spreading butter on toast or cutting soft foods like cakes, soft cheeses, and pastries,...
Specification
Product dimension:
| | |
| --- | --- |
| Item Name | Disposable Wooden Knives 6.3 Inch |
| Base Material | Wooden |
| Dimension (L) | 160mm (6.3 '') |
| Color | Wooden Natural Color |
| Quantity Per Case | 1000  |
| Product Applications | Soft foods, such as cakes, pastries, pies, or soft cheeses |
| Market Applications | Japanese Food, Asian Food, Western Food, Fast Food, Grocery |
| Use | Hot or cold food |
| Compostable | Home Compostable |
| Breakdown time | 3 - 6 months in natural conditions |
| Certificated | FSC-certified birch wood |
| MOQ for Custom Logo | 50.000 Pcs |
How to Order Eco-friendly Disposable Knives
Delivery time
Our typical processing time is 1-5 business days.
We're excited to get your order processed and shipped out to you with the reference timeline below:
MB: 1-2 business days.
ON, QC, AB: 2-4 business days.
Other provinces: 3-5 business days.
USA: 5-7 business days.
Promotional program
Available for Subscription Offer (Subscribe for A Happy Life), with:
6 months FIXED-PRICE;
5% instantly DISCOUNT;
7% DISCOUNT from 6th Order
FREE STORAGE & Scheduled shipping
No minimum Order.
The government of Canada banned single-use plastics
In June 2022, the Liberal Government officially announced the ban on single-use plastic items to achieve zero plastic waste by 2030 and reduce greenhouse gas emissions.
Enhance Your Branding with Custom Logo Option 
These Wooden Knives can be customized with your logo with an MOQ of 50,000 Pcs, elevating your brand's visibility and leaving a lasting impression on customers.
Order now and embark on a sustainable journey with our Custom Logo Wooden Knives
HOW DOES "SUBSCRIBE FOR A HAPPY LIFE" WORK?
STEP 1 | SELECT PRODUCTS
✓ CHOOSE PRODUCTS IN "SHOP".
✓ CHECK PRODUCTS INFOR.
✓ CHOOSE QUANTITY.
STEP 2 | SUBSCRIBE
✓ SUBSCRIBE FOR A HAPPY LIFE(*)
✓ SCHEDULE DELIVERY
✓ ADD TO CART.
STEP 3 | ORDER & RELAX
✓ CHECK-OUT & PAY.
✓ RELAX & HAVE PRODUCT DELIVERED TO YOUR DOOR AS SCHEDULED.
HOW DOES "SUBSCRIBE FOR A HAPPY LIFE" HELPS?
As a valued "Long-Term Business Partners(*), you'll also have access to exclusive perks and savings, including:
✓
6 months fixed-price
✓ Instant
5-7% OFF
✓ Free storage and scheduled shipping
✓ Flexible delivery and cancellation options
✓ No minimum order requirements
(*) Long-term business partner means, aka "Subscribe for a Happy Life" means ordering with our subscription for >3 continuous subscriptions, for a bi-weekly/monthly scheduled-shipping, with free storage, quantity discount & delivery options. Subscription is available on selected products. T&C applies.
Simplifies the long and frustrating shopping process with less than 5 minutes shopping & access all benefits of: fixed-price in long-term, always in-stock, saving your money & saving you tons of times for important tasks, like...business strategy. Stop worry & Start saving!
With KimEcopak, you're ready for no matter what comes next...
LEARN MORE about
"Subscribe for a Happy Life
will benefits your business
"HERE!
WHY SUSTAINABLE FOOD PACKAGING IS IMPORTANT?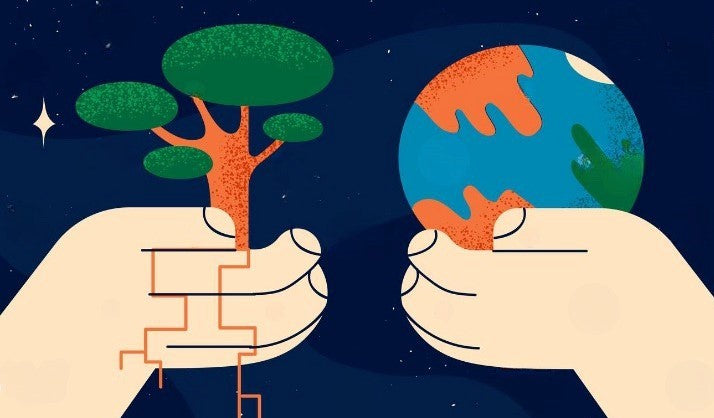 Choosing a selection results in a full page refresh.
Opens in a new window.