Regular price
Sale price
$90.00 USD
Unit price
per
Sale
Sold out
WHAT'S IN "SUBSCRIBE FOR A HAPPY LIFE"?
5-7% Instant Discount
Fixed Price in Long-term
Scheduled Shipping
Free Storage
WHO SHOULD "SUBSCRIBE FOR A HAPPY LIFE"?

✓ Want to save inventories cost during crazily inflation?

✓ Big dreams but small storage? We've got you covered.

✓ Save time with scheduled-delivery, no more repetitive calls & manual payment.

✓ Enjoy instant discounts hassle-free. Join us for a happier life.
SHIPPING TIME-LINE

We can't wait to get your order processed and shipped out to you!!!
+ MB, ON, QC : 1-3 business days.
+ AB, BC : 2-4 business days.
+ Other provinces: 2-5 business days.
+ USA: 5-7 business days.

For more information on shipping and delivery estimates, check out HERE!
View full details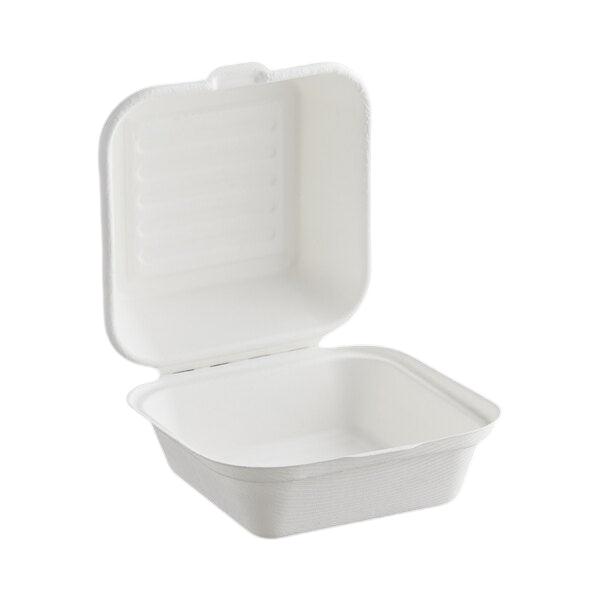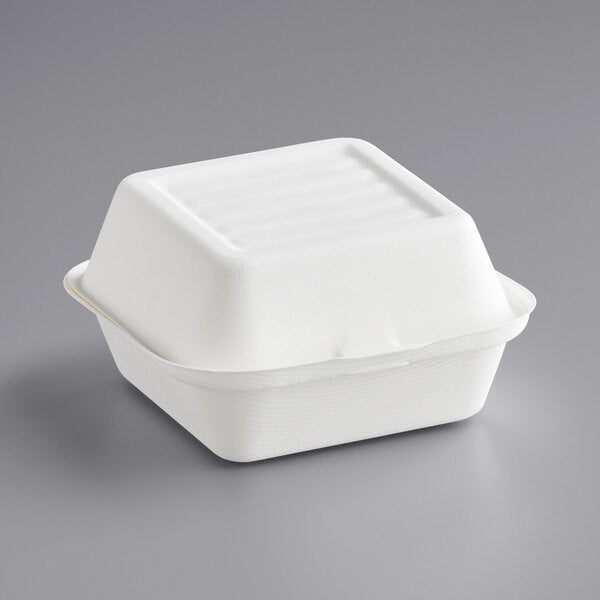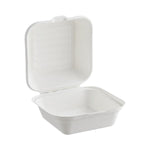 Sugarcane Take-out Containers 6" x 6" x 3"
"Calling all burger shop owners! Ready for a packaging upgrade that's both eco-friendly and budget-friendly? Meet KimEcopak's Sugarcane Take-out Containers 6" x 6" x 3" – the perfect solution for your delicious burgers, with pricing that's locked in for 6 months.

Available in CASE of 500 pcs
Why should you choose Sugarcane Containers 6" x 6" x 3"?
This square take-out container is entirely compostable and biodegradable, making it contribute to waste reduction and minimizing environmental impact.

These sugarcane clamshells are heat-resistant, water-resistant, and grease-resistant so you can use them for a variety of foods.

With a hinged design, these containers can be easily opened and closed, allowing for effortless food retrieval or storage. Plus, it is a reliable and convenient solution for storing and transporting food items.
Sugarcane Food Container Details
Compostable Food Containers Material
KimEcopak's Sugarcane Clamshell Containers are made from sugarcane fibers which are derived from the residue left behind after sugarcane stalks are processed to extract sugar. 
Eco-Products Sugarcane White Clamshell Hinged Container Application
Could be used at restaurants, caterers, sandwich shops, take-out shops, and food trucks. a great fit for restaurants, caterers, and sandwich shops, ensuring your dishes stay fresh for take-out. Food trucks also benefit from these containers, allowing you to serve your culinary delights on the move.

But the real highlight is, if you're in the burger business, these containers are tailor-made for you. From hot, juicy burgers to savory sliders, they keep your creations intact and delicious, making them the ultimate choice for burger take-out. Whether you're serving hot entrees, refreshing salads, sweet desserts, spicy chicken wings, or delectable sushi rolls, these containers have you covered.
>> NOTE: Do not recommend foods with hot sauce or holding sauce for more than 60 minutes.
Sugarcane Square Clamshell Food Container Features and Benefits
Eco-friendly: Made entirely from sugarcane fiber, our containers can break down naturally over time, contributing to waste reduction and environmental protection.
Safe for users: With their natural composition, sugarcane containers do not produce toxins that can affect users' health. Serving for both hot and cold foods. 
Great heat resistance, oil resistance, and water resistance: These containers have great resistance to oil and water up to 90°C. With reliable closure mechanism helps prevent leaks, spills, and contamination, maintaining the freshness of the food.
Versatility: These sugarcane clamshells 6" x 6" x 3"are suitable for serving various foods such as sandwiches, salads, desserts, side dishes, snacks, and appetizers
Sugarcane Clamshell 6" x 6" x 3" Specification
Product dimension:
Item Name

Sugarcane Take-out Containers 6" x 6" x 3"

Based Materials

Sugarcane fiber

Dimension

6" x 6" x 3"

152mm x 152mm x 76mm

Number of Compartments

1 Compartment

Color

White

Shape

Square

Quantity Per Case

500 pcs

Special Features

Microwavable & Freezer-Safe 

Product Applications

Hot entrees, cold salads, sweet desserts,...

Market Applications

Bakery, Japanese Food, Asian Food, Western Food, Fast Food, Grocery

Use

Cold, and Dry Food

Compostable

Home Compostable

Breakdown time

3 - 6 months depending on decomposition conditions.

Custom Logo

MOQ 100,000 pcs for custom Logo.

CLICK for Pricing on Custom Logo.
How to order Sugarcane Take-out Containers 6" x 6" x 3" with wholesale pricing
Don't wait any longer! Let's experience KimEcopak's Sugarcane Clamshell 6" x 6" x 3"!
Plus, KimEcopak offers two other sizes: 
>> Click to order Sugarcane Clamshell 9" x 9" x 3"
>> Click to order Sugarcane Fiber White Clamshells 9" x 6" x 3"
Delivery Timeline:
Our commitment is prompt processing and shipping, with estimated timelines:
MB, ON, QC: 1-3 business days.

BC, AB: 2-4 business days.

Other provinces: 3-5 business days.

USA: 5-7 business days.
Promotional Program
Experience the benefits of our "Subscribe for A Happy Life", for a Greener Future:
6 Months Fixed Price

Instant 5% Discount

7% Discount from 6th Order

Free Storage and scheduled Shipping

No Minimum Order
The government of Canada banned single-use plastics
Rest assured that these Bagasse Hinged Clamshell Containers align with Canada's regulations on single-use plastics and further enhance your commitment to sustainability.
Enhance Your Branding
Compostable Sugarcane Clamshell 6" x 6" x 3" can be customized with your branding or logo, elevating your brand's visibility and leaving a lasting impression on customers.
REQUEST CUSTOM LOGO ORDER? CLICK TO ORDER CUTSOM LOGO SUGARCANE CLAMSHELL
HOW DOES "SUBSCRIBE FOR A HAPPY LIFE" WORK?
STEP 1 | SELECT PRODUCTS
✓ CHOOSE PRODUCTS IN "SHOP".
✓ CHECK PRODUCTS INFOR.
✓ CHOOSE QUANTITY.
STEP 2 | SUBSCRIBE
✓ SUBSCRIBE FOR A HAPPY LIFE(*)
✓ SCHEDULE DELIVERY
✓ ADD TO CART.
STEP 3 | ORDER & RELAX
✓ CHECK-OUT & PAY.
✓ RELAX & HAVE PRODUCT DELIVERED TO YOUR DOOR AS SCHEDULED.
HOW DOES "SUBSCRIBE FOR A HAPPY LIFE" HELPS?
As a valued "Long-Term Business Partners(*), you'll also have access to exclusive perks and savings, including:
✓
6 months fixed-price
✓ Instant
5-7% OFF
✓ Free storage and scheduled shipping
✓ Flexible delivery and cancellation options
✓ No minimum order requirements
(*) Long-term business partner means, aka "Subscribe for a Happy Life" means ordering with our subscription for >3 continuous subscriptions, for a bi-weekly/monthly scheduled-shipping, with free storage, quantity discount & delivery options. Subscription is available on selected products. T&C applies.
Simplifies the long and frustrating shopping process with less than 5 minutes shopping & access all benefits of: fixed-price in long-term, always in-stock, saving your money & saving you tons of times for important tasks, like...business strategy. Stop worry & Start saving!
With KimEcopak, you're ready for no matter what comes next...
LEARN MORE about
"Subscribe for a Happy Life
will benefits your business
"HERE!
WHY SUSTAINABLE FOOD PACKAGING IS IMPORTANT?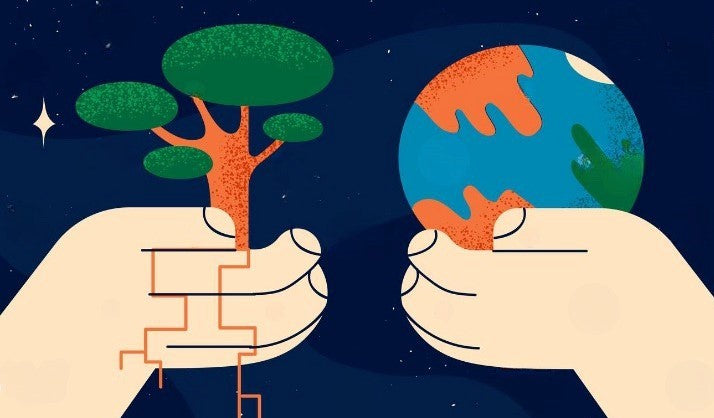 Choosing a selection results in a full page refresh.
Opens in a new window.