Regular price
$121.00 USD
Regular price
$136.00 USD
Sale price
$121.00 USD
Unit price
per
Sale
Sold out
WHAT'S IN "SUBSCRIBE FOR A HAPPY LIFE"?
5-7% Instant Discount
Fixed Price in Long-term
Scheduled Shipping
Free Storage
WHO SHOULD "SUBSCRIBE FOR A HAPPY LIFE"?

✓ Want to save inventories cost during crazily inflation?

✓ Big dreams but small storage? We've got you covered.

✓ Save time with scheduled-delivery, no more repetitive calls & manual payment.

✓ Enjoy instant discounts hassle-free. Join us for a happier life.
SHIPPING TIME-LINE

We can't wait to get your order processed and shipped out to you!!!
+ MB, ON, QC : 1-3 business days.
+ AB, BC : 2-4 business days.
+ Other provinces: 2-5 business days.
+ USA: 5-7 business days.

For more information on shipping and delivery estimates, check out HERE!
View full details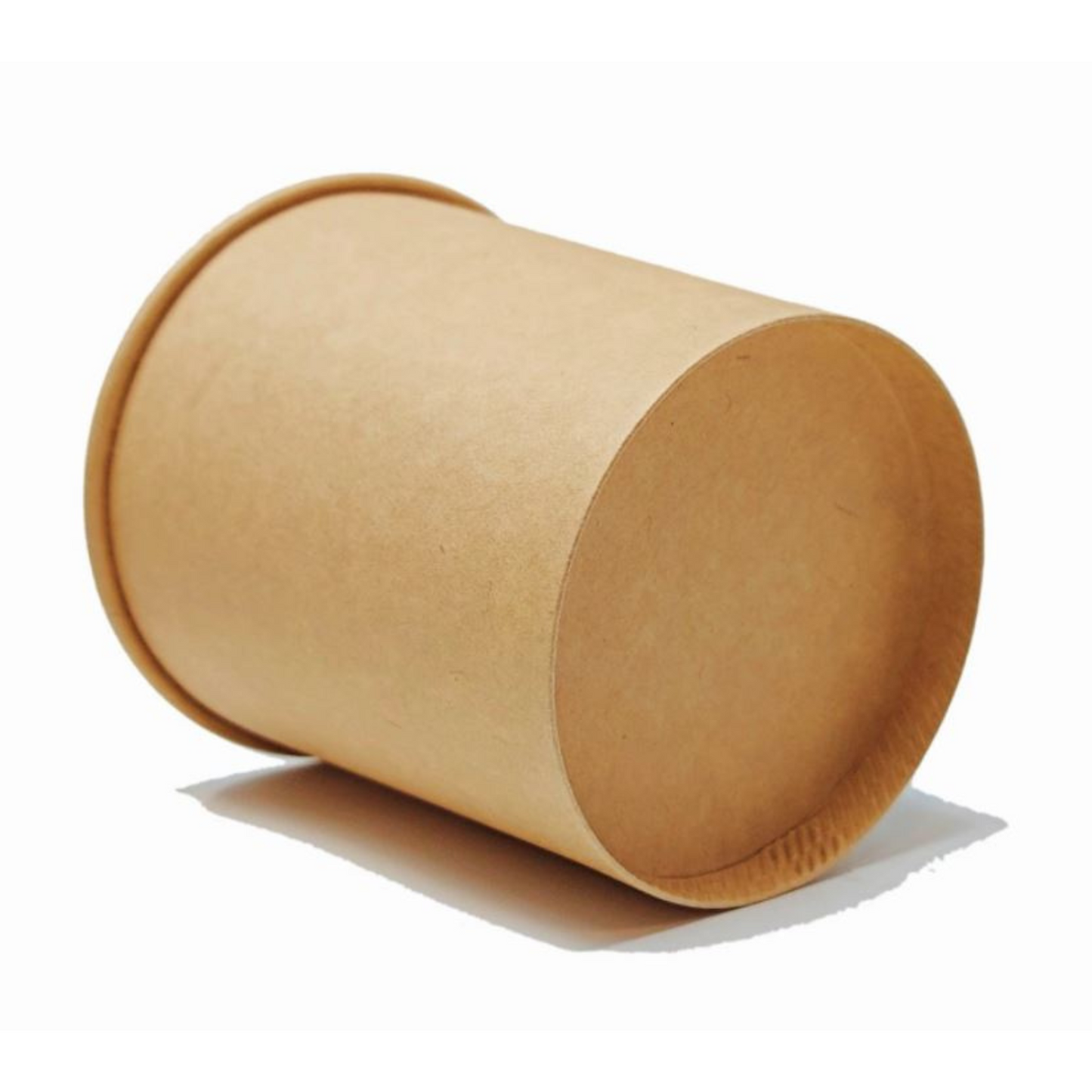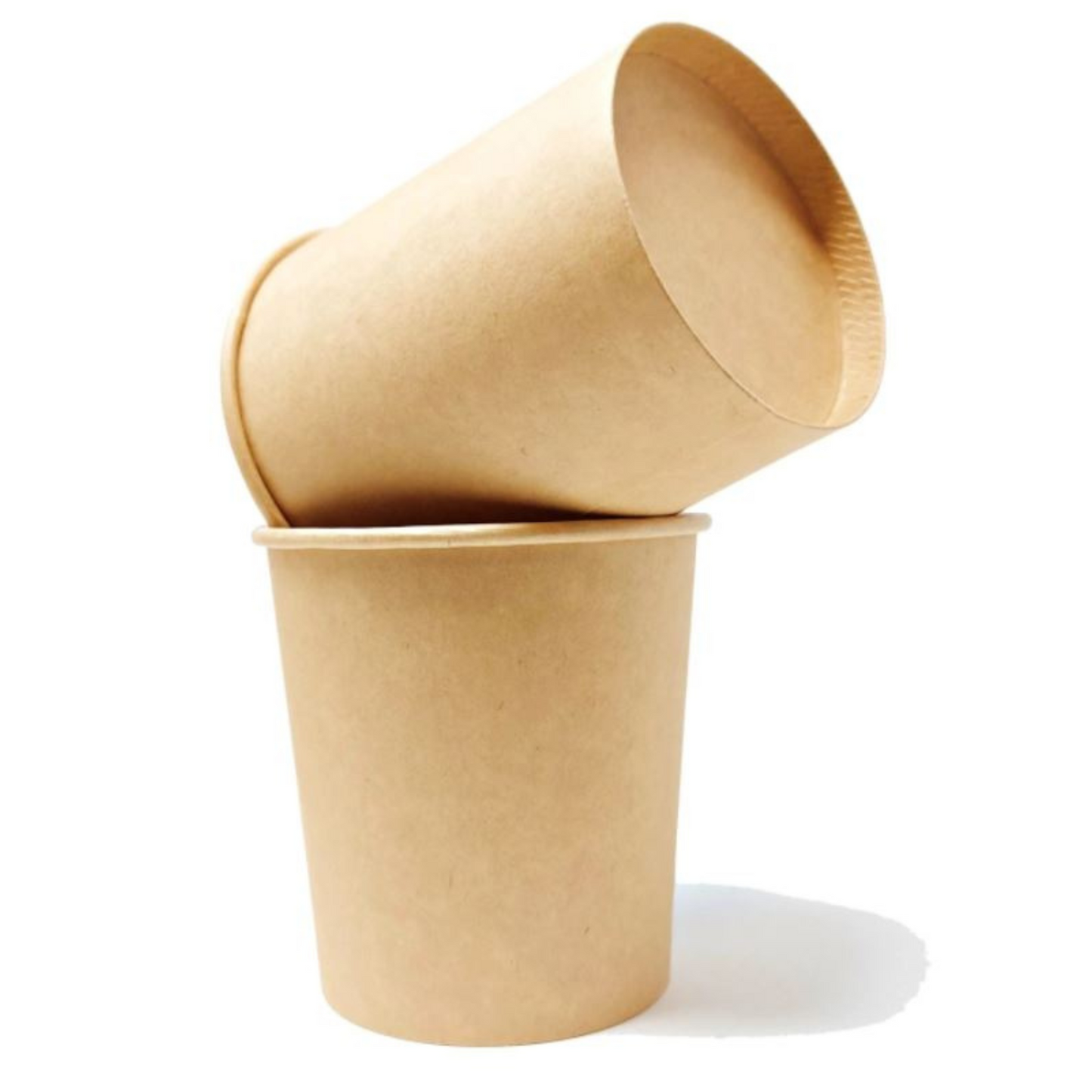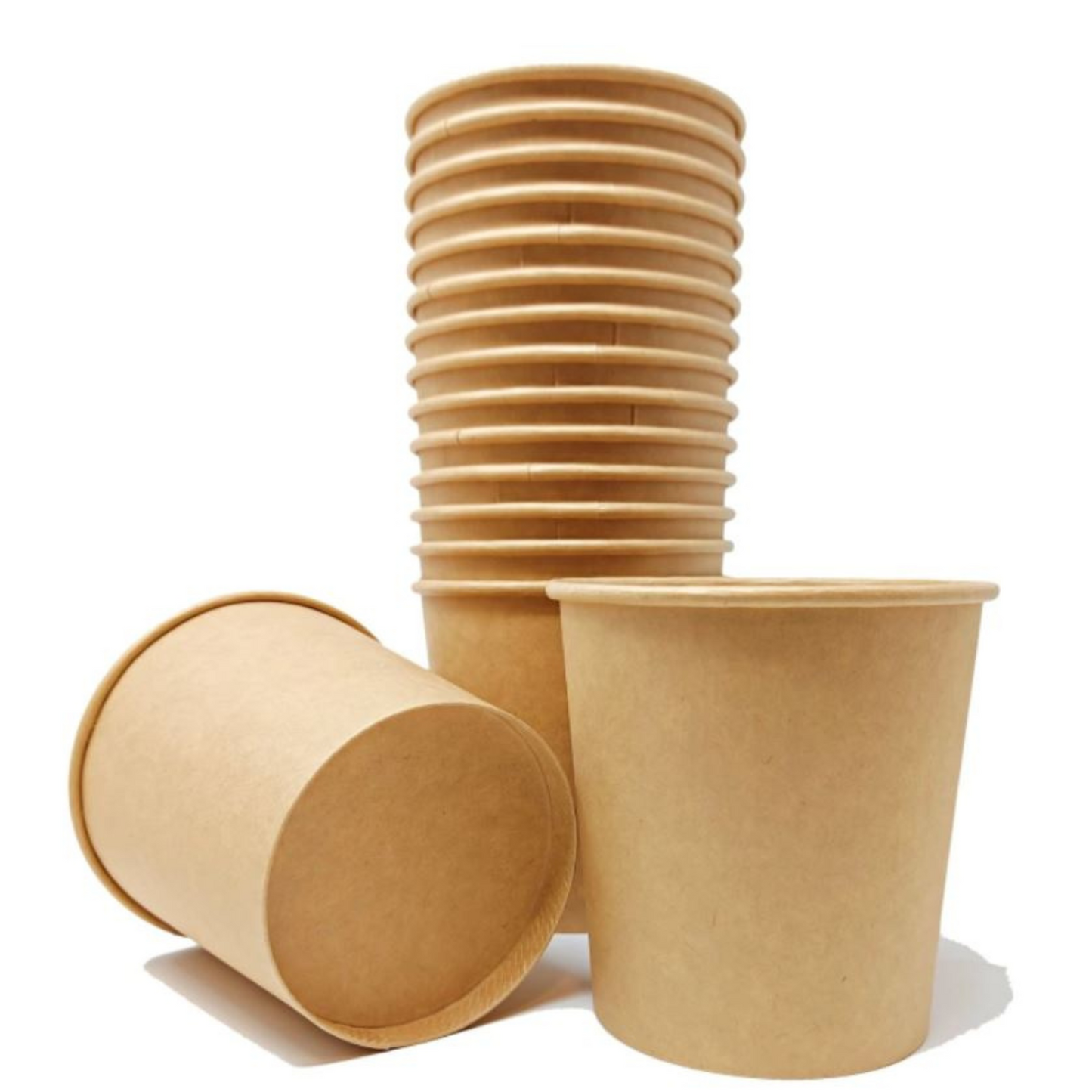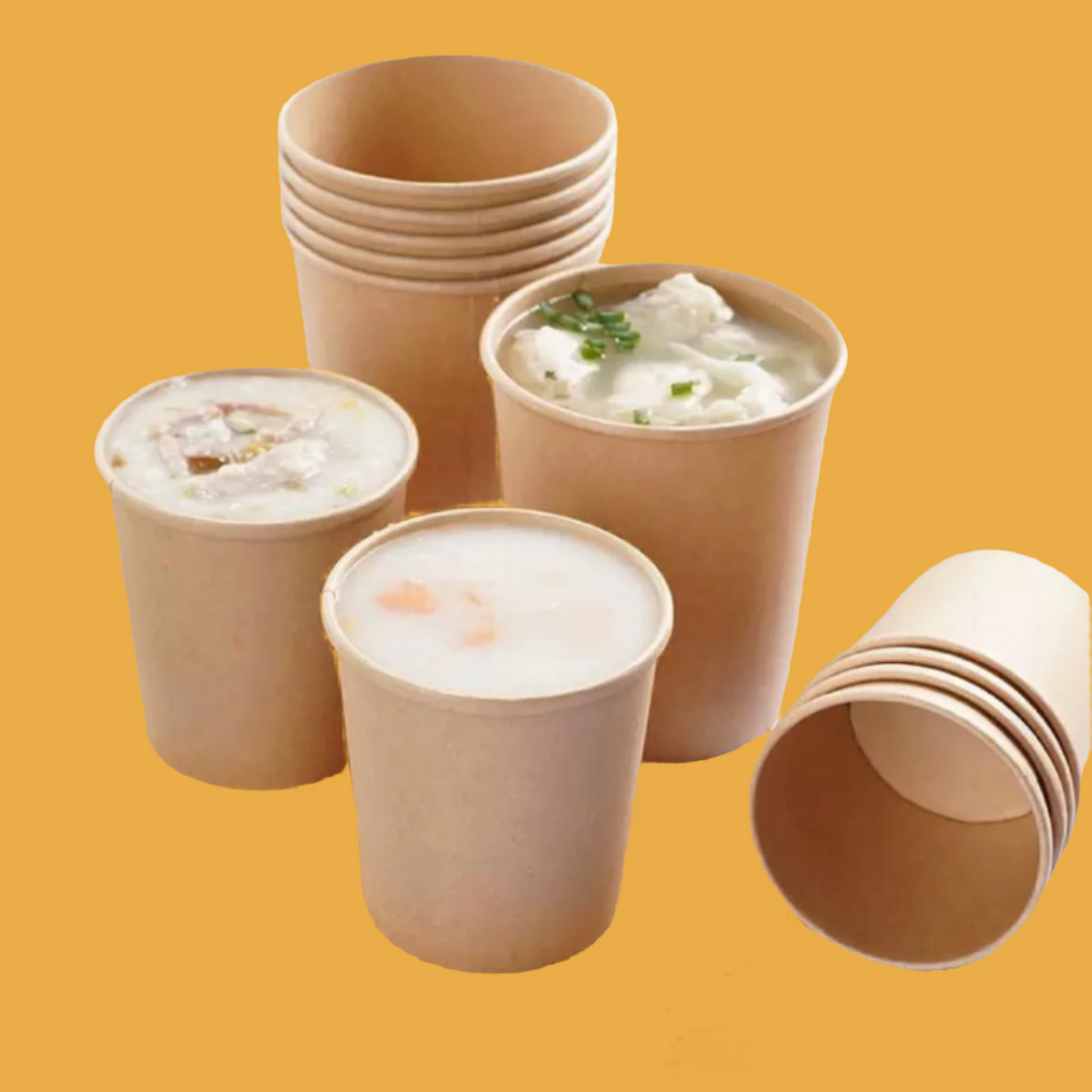 32 Oz Round Kraft Paper Container
Experience the convenience, durability, and eco-friendliness of KimEcopak's 32 oz Round Kraft Paper Container today. With its leak-resistant design and sturdy construction, KimEcopak believes you will be satisfied with it.
Available in case of 500 pcs
What makes 32 Oz Kraft Paper Soup Container 10x better than Plastic Soup Cups?
32 oz Plain Kraft Round Paper Container offers a sustainable and eco-friendly alternative, minimizing your carbon footprint as well as protecting the environment. 
Generous Size, Easy Portability: Ideal for full-portion soup servings, our round shape is perfect for delis, markets, salad bars, and noodle soup shops.
Our double-wall design offers excellent insulation, protecting your hands from the heat while maintaining the temperature of your soup. Plastic cups, however, can often turn into uncomfortable heat traps, making them less enjoyable to hold.
Elevate Your Earth-friendly theme: Match with KimEcopak's Kraft Salad Bowl 44Oz for a perfect, earth-friendly duo. Choose quality over plastic waste.
32 Oz Paper Soup Container Details
Disposable Soup Container Material
Made from kraft paper sourced from 100% renewable resources, our container embodies our commitment to dismissing plastic waste and protecting our planet.
Kraft Soup Containers Application
Serve from hearty soups and stews, and steamed veggies, to mouthwatering salads and desserts like ice cream, yogurt, and sorbet. Whatever your culinary creation, our Round Kraft Paper Containerpaper container has got you covered!
Perfect packaging solution for restaurants, delis, markets, food trucks, and salad bars,...
Used for hot, cold, wet, or dry food.
Eco-friendly Kraft Paper Soup Advantages
99.99% Leak-Proof: Our container keeps soups secure, while plastic cups are prone to messy leaks.
Heat-Resistant Comfort: Our double-wall design ensures comfortable handling while maintaining soup temperature. Plastic cups often become uncomfortably hot.
Sturdy and durable: Our Kraft Paper Container is carefully crafted with double-walled kraft paper construction. This design ensures exceptional strength and durability, allowing this container to withstand the weight and heat of soups and other hot food items. 
Sustainable and Environmentally friendly: Made from natural, unbleached kraft paper, sourced sustainably. Kraft Paper Food Container is an eco-friendly alternative to traditional plastic or foam containers, minimizing reliance on non-renewable resources.
Leak-resistant design: A leak-resistant design with a tightly rolled rim, and a secure lid, which helps prevent spills, leaks, and messes during transportation.
Smooth Rim: The container's rim is smooth, allowing customers to conveniently sip on their soup, especially when they are on the go or don't have time to sit down for lunch or dinner.
32 Oz Round Kraft Paper Container Specifications
Product dimension:
Item Name

32 Oz Round Kraft Paper Container 

Capacity

32 Oz

Based Materials

Paper (Double Wall)

Dimension (Top x Bottom x Height)

4 1/2'' x 3 5/8" x 5 1/4" 

115mm x 92mm x 133mm

Lid Matching

115mm | Link for matching LID 

Color

Plain White

Special Features

Microwavable |  Freezer-Safe | Leak-proof

Quantity Per Case

500 Pcs

Special Features

Microwavable |  Freezer-Safe | Leak-proof

Product Applications

Hot soup, stews, steamed veggies, salads, ice cream,...

Market Applications

Asian Food, Western Food, Fast Food, Grocery & Noodle Soup

Use

Hot, Cold, Wet Dry Food

Breakdown time

3 - 6 months depending on commercial conditions

Custom Logo

MOQ 30,000 for custom Logo.

CLICK for Pricing on Custom Logo.
How to order 32 Oz Round Kraft Paper Container
Ready to serve in style? Click to order 32 Oz Round Kraft Paper Container
Order other sizes?
>> Soup Container 8 OZ in Bulk
>> White Soup Container 10 OZ in Bulk 
>> Container for Soup 12 OZ in Bulk
>> 16 Oz Soup Cups in Bulk
>> Disposable 24 paper soup containers in Bulk
>> 32 Oz Paper Soup Container White in Bulk
Delivery Time:
Our commitment is prompt processing and shipping, with estimated timelines:
MB, ON, QC: 1-3 business days.
BC, AB: 2-4 business days.
Other provinces: 3-5 business days.
USA: 5-7 business days.
User guide
Check out the below video to see the new design with a visual demonstration of how it works:
Promotional Program
Experience the benefits of our "Subscribe for A Happy Life", for a Greener Future:
6 Months Fixed Price
Instant 5% Discount
7% Discount from 6th Order
Free Storage & Scheduled Shipping
No Minimum Order
Enhance Your Branding
These 32 Oz Round Kraft Paper Container can be customized with your logo, elevating your brand's visibility and leaving a lasting impression on customers.
CLICK TO ORDER CUSTOM LOGO SOUP CONTAINERS 
HOW DOES "SUBSCRIBE FOR A HAPPY LIFE" WORK?
STEP 1 | SELECT PRODUCTS
✓ CHOOSE PRODUCTS IN "SHOP".
✓ CHECK PRODUCTS INFOR.
✓ CHOOSE QUANTITY.
STEP 2 | SUBSCRIBE
✓ SUBSCRIBE FOR A HAPPY LIFE(*)
✓ SCHEDULE DELIVERY
✓ ADD TO CART.
STEP 3 | ORDER & RELAX
✓ CHECK-OUT & PAY.
✓ RELAX & HAVE PRODUCT DELIVERED TO YOUR DOOR AS SCHEDULED.
HOW DOES "SUBSCRIBE FOR A HAPPY LIFE" HELPS?
As a valued "Long-Term Business Partners(*), you'll also have access to exclusive perks and savings, including:
✓
6 months fixed-price
✓ Instant
5-7% OFF
✓ Free storage and scheduled shipping
✓ Flexible delivery and cancellation options
✓ No minimum order requirements
(*) Long-term business partner means, aka "Subscribe for a Happy Life" means ordering with our subscription for >3 continuous subscriptions, for a bi-weekly/monthly scheduled-shipping, with free storage, quantity discount & delivery options. Subscription is available on selected products. T&C applies.
Simplifies the long and frustrating shopping process with less than 5 minutes shopping & access all benefits of: fixed-price in long-term, always in-stock, saving your money & saving you tons of times for important tasks, like...business strategy. Stop worry & Start saving!
With KimEcopak, you're ready for no matter what comes next...
LEARN MORE about
"Subscribe for a Happy Life
will benefits your business
"HERE!
WHY SUSTAINABLE FOOD PACKAGING IS IMPORTANT?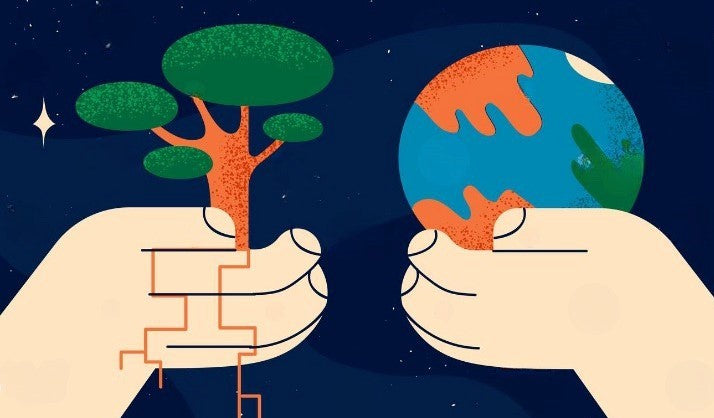 Choosing a selection results in a full page refresh.
Opens in a new window.